---
Kendriya Vihar Phase – 2, Kolkata is built by Central Government Employees Welfare Housing Organisation (CGEWHO) setup under the aegis of the Ministry of Urban Affairs & Employment, Government of India, to undertake Group Housing Schemes for the Central Government Employees on all India and no profit-no-loss basis. The Project was undersubscribed and therefore later was opened to general public. Kendriya Vihar Phase – 2 Project started in 2011 and possession given in 2015.
The society is currently maintained by the Kendriya Vihar II Apartment Owners' Association (Reg. No. 000712019 of 2019) registered under West Bengal Apartment Ownership Act, 1972.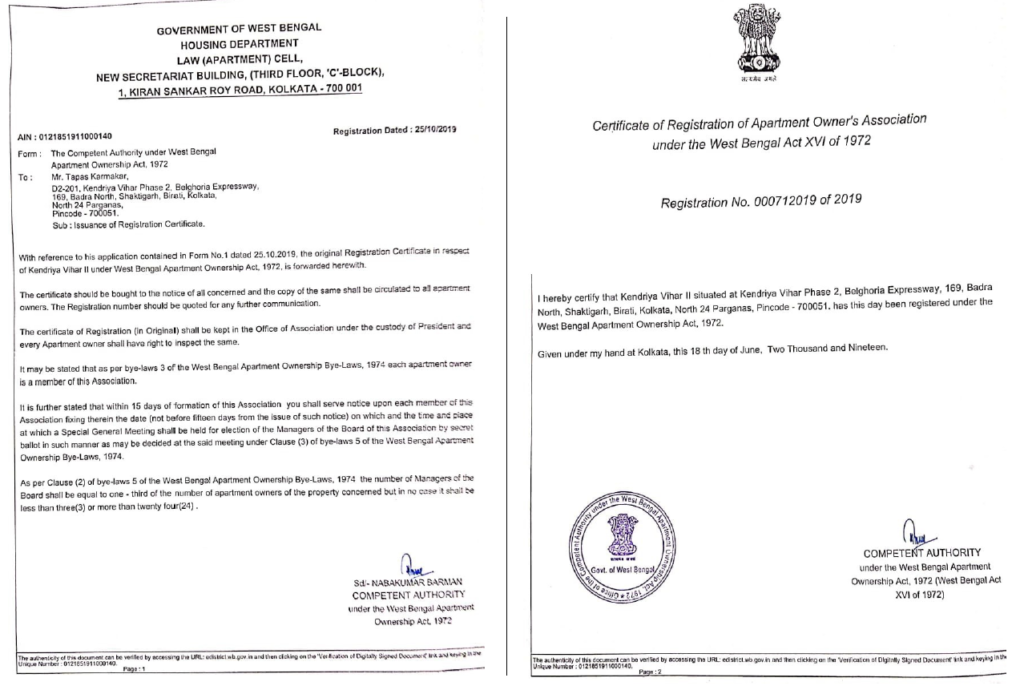 All common amenities in this complex are designed to provide redundancy so that the community is never completely affected by any civil, mechanical or electrical failure and backup facility may continue to provide basic requirement throughout.
The society boast of a cosmopolitan culture and celebrates different festivals, sports and cultural events all along the year by the KV2K Cultural Committee. KV2K is one of the few societies in Kolkata to hold proper licenses to celebrate The Puja.